Hi Brow Tint x1 and developer
---
Hi Brow Tint x1 and developer
£21.58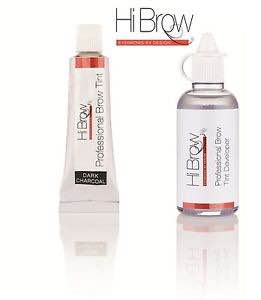 Hi Brow Eyebrow Tint x1 and Developer
Developer Information
Hi Brow Eyebrow Tint Developer
For ultimately defined tinted brows that make an impact, professionals use the Eyebrow Tint Developer from The Eyelash Design Company's Hi Brow collection.
The Hi Brow Eyebrow Tint Developer comes in a 3% peroxide light lifting formula to achieve more accurate tinting results while working gently on the skin.
Hi Brow Professional Brow Tint
Define and enhance the natural brow for your clients by using Hi Brow Tint from makers of Lash FX The Eyelash Design Company.
The Hi Brow Tint collection uses a creamy formula for even coverage and the tinting results last 6-8 weeks.
Hi Brow Tint is available in a range of gorgeous eyebrow-enhancing shades for all complexions:
- Dark Charcoal
- Brown
- Light Brown
- Light
www.beautytraininginleicester.com